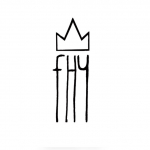 We would love to hear from you. Ask us anything and we will answer it in our Zoom Panels ❤️
Port Elizabeth
Ask us anything! We would love to help❤️
Type something
Question sent to FH Youth!
Visit this profile later to see if your question was answered.
Replies

I'm a super lazy person and literally hate school😂😂How can I motivate myself to do work? Looking for some creative, original ways. Thanks!! Look forward to your response 😁
You sound like most teenagers 😂 definitely by rewarding yourself with breaks and snacks! We will touch on this more on our panel 🕺

How do we stay connected during lockdown?
We have an awesome schedule just for you!
Monday - Drop it like it's Hot @ 18:00
Wednesday - Live IG Worship & Zoom Panel
Friday - Live for FHTV on FB @ YouTube
See you there! 🕺